Pretty much since Kylie Jenner announced she and boyfriend Travis Scott had given birth to their daughter in Feb. 2018, all fans could do was speculate if the pair was engaged, married, or when they were going to take those next steps. The past 11 months have been full of hints from the pair, including the names they call each other and the jewelry they wear.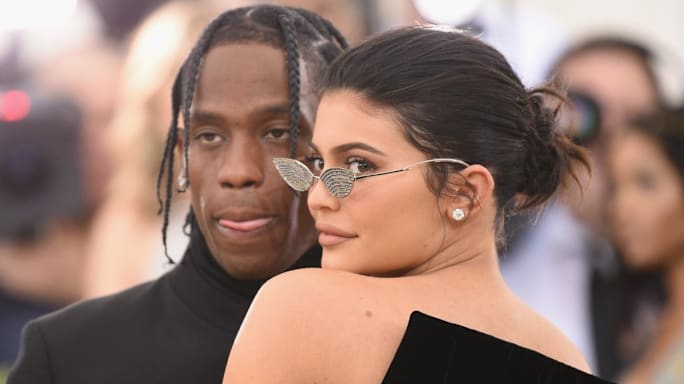 Last month, however, the air was kind of cleared by Travis, who told Rolling Stone that he and Kylie would be getting married "soon." He also set the record straight on them being engaged, stating, "I gotta propose in a fire way." But thanks to a recent photo on social media, fans have reason to believe the "Sicko Mode" rapper might've popped the question since the interview.
Ahead of their New Year's Eve plans, Ky's best friend Jordyn Woods took to Instagram to share a series of photos of the pair. In one, eagle-eyed fans have discovered Kylie is wearing a huge rock on her ring finger, which many believe has to be an engagement ring.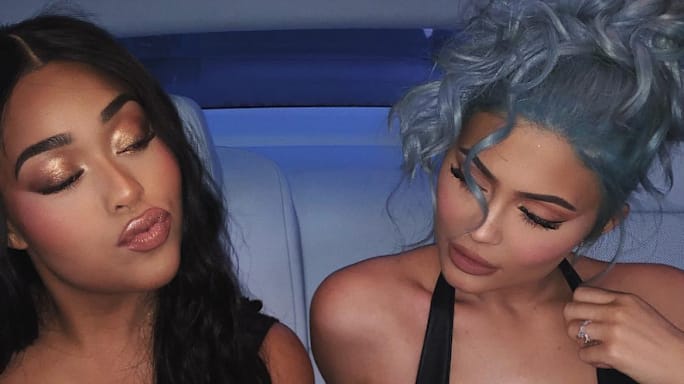 Jordyn's post has received many inquisitive comments such as, "Does @kyliejenner have an engagement ring on???"
Suspiciously, Kylie posted a similar photo of her and Jordyn that night, but with her ring finger out of the shot. Was this on purpose, or sheer coincidence?
At this point, we won't know anything until Kylie or Travis confirm it themselves. Maybe they'll announce something just in time for Stormi's first birthday next month? A girl can dream.