Here's What Reality Steve is Saying About Clare Crawley Possibly Dropping Out of 'The Bachelorette'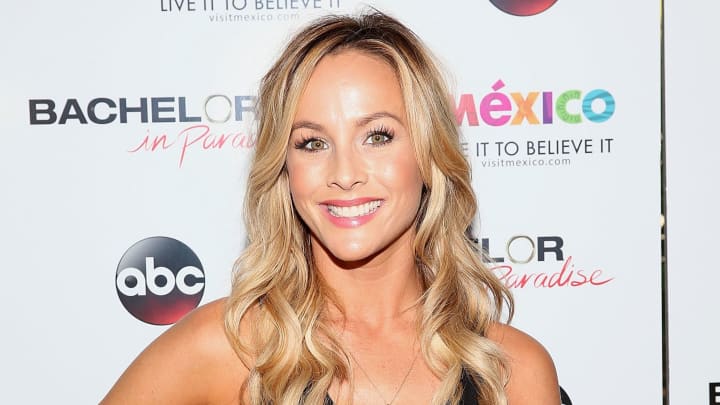 Clare Crawley of 'The Bachelorette' / Jesse Grant/Getty Images
All year, it seemed like Clare Crawley's season of The Bachelorette might end up being a big, boring disappointment. No shade towards Clare, but with all those production delays, and she and the men being cooped up in quarantine at the La Quinta Resort and Club… well, that's not really the Bachelorette season America signed up for. But if the latest rumors from Reality Steve are true, it turns out Clare had some serious drama up her sleeve all along. 
You remember Dale, right? According to Reality Steve, he's the guy who got Clare's first impression rose. Here he is really wearing the heck out of a crewneck:
Dale Moss of 'The Bachelorette' / Robin Marchant/Getty Images
According to revelations made by Reality Steve in an Instagram Live session, Clare will quit The Bachelorette in order to be with Dale! She may even have been speaking to him over social media before filming for her season got underway. Steve thinks that she might have planned to quit in order to be with Dale all along, and that she accidentally told producers that the two had been communicating in advance of her season.
And that's why—drumroll, please—Tayshia Adams might be replacing Clare as the Bachelorette. Or, that's Reality Steve's theory at least. He backs it up by confirming that Tayshia is at the La Quinta with the guys. The story goes that she arrived when there were 15 men left, which would imply that Clare will leave midway through the season. 
On top of that, Us Weekly has reported that producers are reaching back out to the men who were cut before filming. Reality Steve says these guys are being cast for Tayshia, and that the remaining men who came on for Clare's season will get to choose whether they want to stay or go. 
Bachelor Nation producers are apparently in for some craziness this season, and America will find out if the rumors are true when The Bachelorette returns.