Cardi B post pics from date night with 'romantic gangsta' Offset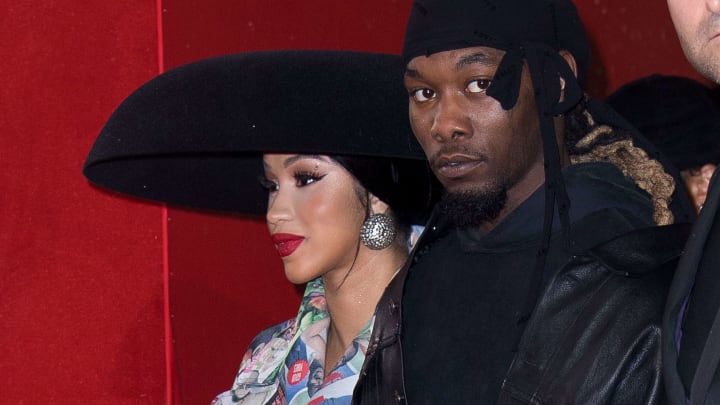 Balenciaga : Outside Arrivals - Paris Fashion Week - Womenswear Spring Summer 2022 / Jacopo Raule/Getty Images
While Cardi B was bringing her fashion A-game during Paris Fashion Week, husband Offset has clearly been missing his leading lady, and on Wednesday he made it known as Cardi B shared images from her recent romantic date night with her beau who had gone above and beyond to make his wife happy.
"A romantic gangsta," Cardi B wrote on Instagram as she shared several photos of herself with Offset - who she recently welcomed her second child with - appearing to have gifted the Wap singer a gorgeous bouquet of red roses during what seemed to be a romantic dinner away fron the kids.
For the occasion, the ultra-glam singer wore a rainbow bedazzled blazer above a black skintight ensemble and black heels. She finished off her look with a black net veil adorned with crystals and statement earrings, while Offset wore a pair of canary yellow wet look trousers with a black hoodie and leather jacket.
Check out the post below!