Captain Britain Rumored to Appear in Marvel Cinematic Universe Phase 4
By Hannah Wigandt | May 24 2019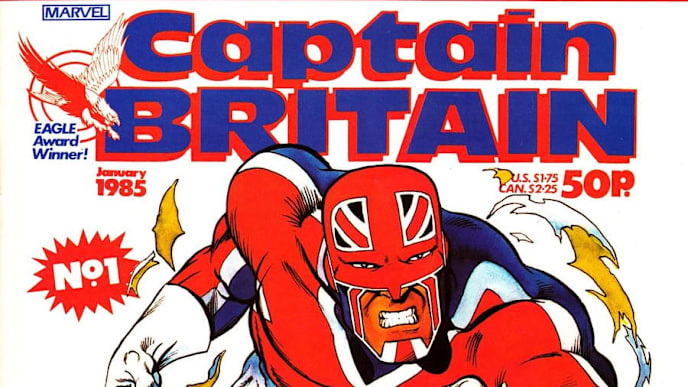 Marvel Studios could be getting a new character from all the way across the pond. Now that Captain America is presumably retired from the Marvel Cinematic Universe, the franchise might call in his English counterpart, Captain Britain, to help protect Earth.
With the tons of awesome characters Marvel Comics has, it safe to say that they will never run out of ideas for future films, and Phase 4 should be no exception.
According to We Got This Covered, fans started to speculate whether or not we would see Captain Britain sooner than later after Avengers: Endgame mentioned his name. In the scene where Steve Rogers is in the 1970s and sees Peggy Carter, she's talking about an Agent Braddock, who many presumed to be Brian Braddock, a.k.a. Captain Britain.
On top of that, sources now tell We Got This Covered that Marvel Studios does have plans for Captain Britain to appear at some point during Phase 4, but there has been no word on who would play him or if he would appear in a series or film.
Braddock first appeared in Marvel Comics in 1976, having similar superpowers as Captain America. He was given the Amulet of Right by Merlin, which gave him all of his powers, and soon enough he was fighting with some of our favorite superheroes, like Spider-Man and his counterpart Captain America.