Brian Tyree Henry Reveals New Details About 'Joker'
By Shawnie Hamer | Jun 12 2019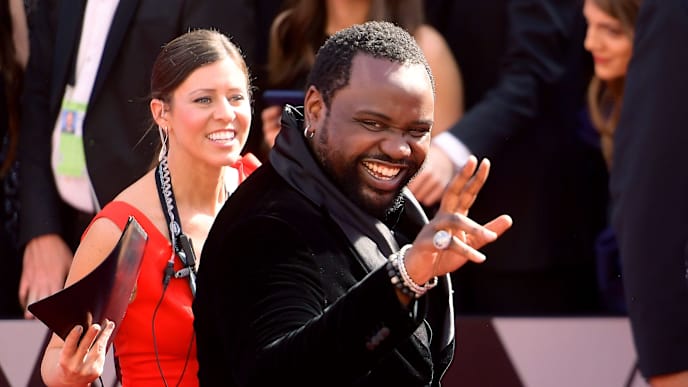 The Joker is finally getting his own spotlight.
DC Comics' final film for 2019, Joker, is set to hit theaters on Oct. 4. The spinoff seemingly has a much darker tone than DC's other films, making it an exciting release for the Halloween season.
There has already been a handful of live-action versions of this character in the last few decades, not to mention the countless animated versions, leaving fans wondering how the Joaquin Phoenix rendering will be any different.
Brian Tyree Henry, who plays a non-disclosed role in the upcoming film, sat down with the Observer to explain why he believes this version of the iconic villain is unique. He stated:
"I think it's going to be very different because it really goes into just the origin story. Villains are never born that way, they're made. There's something that happens in their lives that they give up their faith in humanity; they see the flaws of humanity and mankind and feel like they must correct it. And what happens with Joker is you start to see how he really was a happy person. He really was trying to find this…hope in humanity until it broke him down and he just had to give up and reshape it."
ComicBook.com states that, though a few origin stories have been made about the Joker, "many of them eschew many personal details in order to maintain the sense of mystique surrounding the character." The new film, directed by Todd Phillips, follows the deeply personal life of Arthur Fleck, who later transforms into the clown-faced terror we all know and fear.
Henry, who is also starring in the Child's Play remake later this month, adds that the film dissects Fleck's personal relationships more than the other films. "There's going to be a connection [made] about a boy and his mother. That is another thing that you're going to see—that he was capable of love at some point," he said.
It is hard to imagine this side of the Joker, but after watching the first trailer, it is a side I cannot wait to see.
[h/t: ComicBook.com]