Marvel Fans Can Now Buy an Exclusive Black Widow Build-A-Bear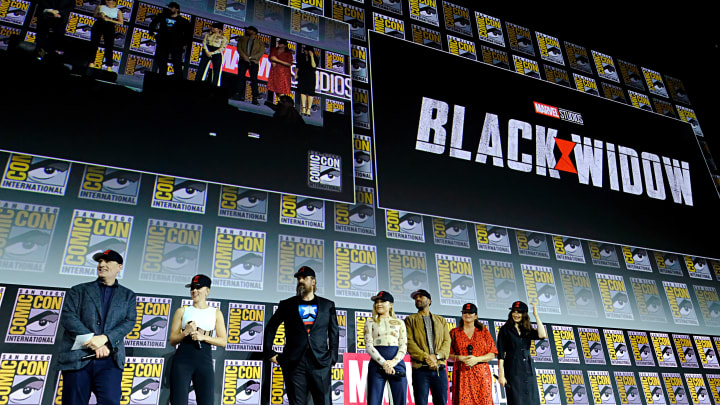 I don't know about you, but when I was a kid I was obsessed with going to Build-A-Bear Workshop. I can picture the scene so clearly: picking out a deflated plush character, waiting in line to have it aggressively stuffed by an employee, then dancing around with a fabric heart to give your creation life before finally picking out an outfit, unless your parents were fed up and wanted you to leave. Ah, memories!
If you've ever wanted a chance to reconnect with Build-A-Bear as an adult, now's your chance! According to GeekSpin, Build-A-Bear has announced a new collector's item: a Black Widow bear!
The toy is a brown colored bear and stands at around 16 inches tall. With green eyes and red hair, the Black Widow toy rounds out its look by wearing a combat outfit that resembles one Natasha Romanoff has worn in the MCU. The bear spy also comes with two plush batons attached to her front paws along with a graphic of Natasha printed on her foot.
Priced at $35, the Black Widow plushie is an online exclusive that can be purchased on the Build-A-Bear website. Maybe the stuffed animal can be your movie buddy when you go see Black Widow, which is currently set to hit theaters on Nov. 6, 2020.