Ariana Grande Reveals Scary Tomato Allergy That Forced Her to Postpone Tour
By Bernadette Roe | May 30 2019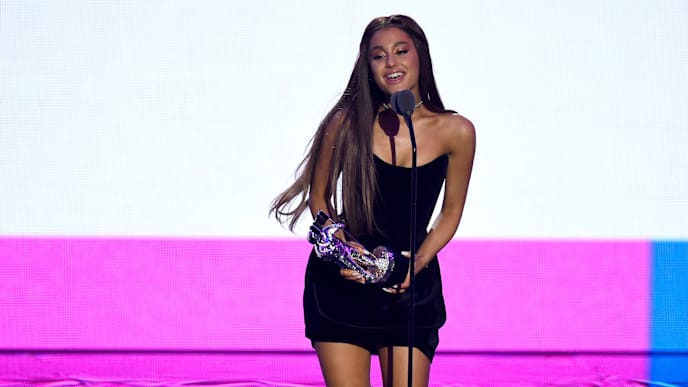 Ariana Grande was scheduled to perform in Tampa and Orlando on May 27 and May 28, but had to postpone the two shows. Live Nation promptly shared a screenshot of Grande's Instagram Story saying her doctor advised her to reschedule the shows as she was "incredibly sick."
The specific reason for postponing was not immediately revealed, but Grande has since shared what happened to her. It turns out she's extremely allergic to tomatoes, an allergy that has only recently developed. Grande said: "Verified update: we discovered ..... that ..... i had an unfortunate allergic reaction to tomatoes and my throat pretty much closed. still feels like i'm swallowing a cactus but slowly making progress! thank u all for your love and understanding."
Grande hilariously added: "There is NOTHING MORE UNFAIR THAN AN ITALIAN WOMAN DEVELOPING AN ALLERGY TO TOMATOES IN HER MID TWENTIES."
The Tampa and Orlando shows have now been rescheduled for November. Tampa is set for Nov. 24 and Orlando on Nov., but Grande's Miami shows on May 31 and June 1 are still scheduled to happen.