Anna Wintour Defends Putting Kim Kardashian and Kanye West on the Cover of Vogue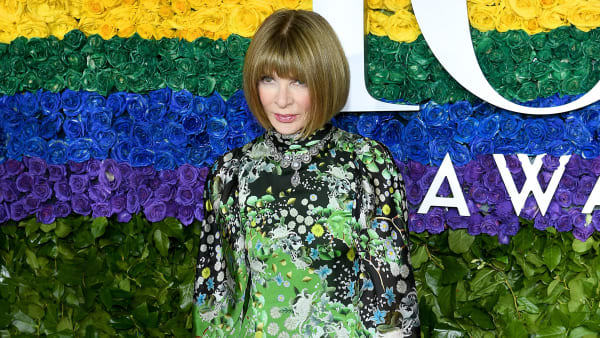 Anna Wintour is launching a MasterClass in leadership and creativity and in the trailer for the new series, she dives right into some controversial decisions she's made in her past. One of the biggest moves she faced backlash for was choosing to put Kim Kardashian and Kanye West on the cover of Vogue in 2014.
Kim and Kanye were due to get married in May 2014 and so they landed the Vogue spot for March of that year. But when the magazine hit the stands, subscribers lashed back, complaining that the couple wasn't refined enough for the magazine's standards.
BuzzFeed News reports that at the time, Sarah Michelle Gellar tweeted, "Well......I guess I'm cancelling my Vogue subscription. Who is with me?" The cover also sparked the tweet, "Disgusting! These two are the epitome of VULGARITY. You will never recover from this low." People even went so far as to say Wintour should step down as Editor-In-Chief.
But Wintour has a different opinion on the subject. She knew that the choice to put Kim and Kanye on the cover was controversial but she explains in the series, "Kim and Kanye were a part of the conversation of the day, and for Vogue not to recognize that would've been a big misstep."
Wintour used this example as a launching pad for a conversation on leadership, as she adds, "You are leading, you are not following, and that's a very important lesson to always keep in your mind."
Pre-Kanye and pre-makeover, Kim wasn't taken as seriously as she is now in the high fashion world, mostly because her fame came from a reality TV show. Now, Kim and Kanye pretty much rule the world. And Wintour had the foresight to see that coming.