10 First Date Ideas to Break the Ice
By Natalie Zamora | Jan 7, 2019, 5:45 PM EST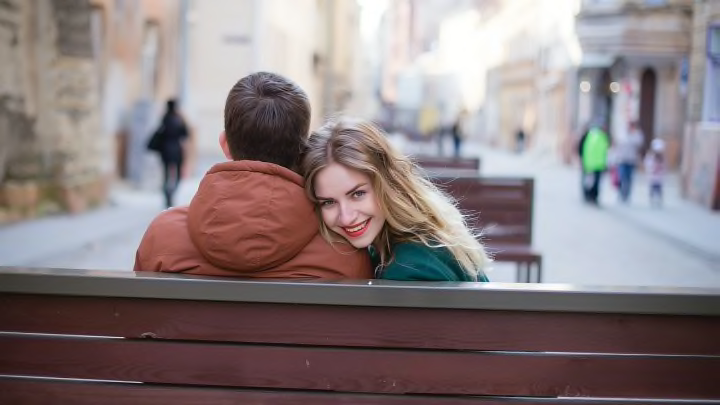 Scoring a date with your crush is honestly only half of sealing the deal. If you want to actually impress on the first date, you have to pick an activity where you'll have fun and break the ice. We're sure if you go on a date with the person you're destined to be with, the activity won't matter too much. But it doesn't hurt to try.
Here are 10 cute first date ideas.
1. Go to a Museum
Even if you aren't big on museums, it would be a fun first date just to discuss what you think of the exhibits together. And if you both find what you see silly, that would be even funnier. Many museums have free days, as well as a pay-what-you-want system, so you won't be breaking the bank.
2. Go to a Wine Tasting
If you're a bit nervous on first dates, a wine tasting can be incredibly fun to get tipsy at. You and your date will definitely get the case of the giggles, but it would also hopefully allow yourselves to get to know each other better. Just don't get too wasted!
3. Go to the Beach
No matter what season of the year, the beach can be a very fun time for a first date. In the summer, you two can sunbathe together, go swimming, and go for ice cream after. In the winter, you can bundle up together and watch the waves. It's a win-win.
4. Go to the Zoo
The zoo might be on the expensive side, but if you're okay with that, then it's an awesome first date. All the animals will give you two something to talk about, and will surely distract yourselves from any possible awkward silences. Plus, there's so many photo opps!
5. Go on a Bike Ride
You don't have to share a bike like in the photo above, but going on a bike ride on a nice day would be a really sweet first date. You'll get some exercise, fresh air, and can talk about anything while no one is around.
6. Go to a Comedy Show
There's absolutely nothing better than some good laughs on a first date! Even if neither you or your date are particularly funny, going to a comedy show would be the perfect way to loosen up and get into a good mood. You can even see if there's dinner and drinks available at the venue, and make a whole night of it.
7. Go to a Concert
If you two have already established you like similar music, then a concert is an awesome date for anyone. Listening to live music together can be such a special activity, and will be a night to remember. Get a few drinks ahead of time and it will most likely be a success.
8. Go for a Walk With Your Dog(s)
Unless your dogs don't like other dogs, you could totally try taking them out for a walk. As they play and investigate each other, you and your date can break the ice. If only one of you has a dog, just bring the one! It would still be super sweet to have a pup around on a nice day.
9. Go to a Record or Book Store
Depending if you love music or reading more, checking out a local store would be a very fun first date. You would get to know each other's likes and dislikes, pick out selections for each other, and plan a second date to discuss what each other thinks of what you buy.
10. Go to a Drive-in Movie Theater
This is definitely a more creative spin on the classic dinner and movie first date. A drive-in theater is definitely more fun, as you can choose any junk food to fill the car with, and can speak without being scared of people getting annoyed around you. And if the movie sucks, you can just talk instead!