Watching Khloé Kardashian and Tristan Thompson's relationship has been nothing short of an emotional rollercoaster. Nowadays, we don't know if they're together or not, and it seems things really aren't that black and white. Though KoKo has decided to forgive ​the NBA player for his cheating scandal, things have been extremely difficult for her, understandably.
The 34-year-old reality star has been worrying fans as of late, as she's been posting confusing and ​sad messages to social media, and clearly ​hasn't moved to Cleveland like she had planned. To prepare for basketball season, Tristan has relocated to Ohio, and though Khloé and True were supposed to move back with him, she reportedly doesn't want to leave Los Angeles.
​E! now reports something we had a feeling of. A source tells the outlet that because Khloé is "still very much insecure" with Tristan and is "struggling with trusting him to be on his own around other women when she isn't there," they are "not in the best place."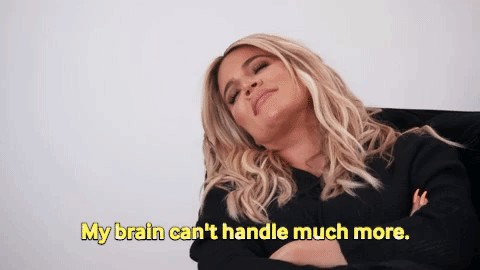 "Khloé wants to work things out for the sake of True, but it has been very difficult recently," the insider adds. "She has huge trust issues that she has not overcome, and it's definitely caused a rift. Khloé thought things would blow over, but she still has insecurities deep down." Can you blame her? We can't!
Although the most recent episode of Keeping Up With the Kardashians saw Kris Jenner ​talking engage​ment for Khloé and Tristan, it seems things will definitely take a long time to smooth over completely. We'll support KoKo in whatever choices she makes here.