​The internet has been aflutter over the past few days following the announcement that actor ​Henry Cavill might be leaving his role as the iconic superhero Superman and, by extension, the DC film franchise. Problems developed when contract negotiations broke down when Cavill was unable to cameo in the upcoming 'Shazam!' film due to scheduling conflict.
While there has been no official word on whether or not his departure is confirmed, both Warner Bros. and ​Cavill's representatives have given statements concerning the conflict. Cavill's direct agent, Dany Garcia, said, "Be peaceful, the cape is still in his closet. [Warner Bros. Pictures] has been and continues to be our partners as they evolve the DC Universe."
"While no decisions have been made regarding any upcoming Superman films, we've always had great respect for and a great relationship with Henry Cavill, and that remains unchanged," said Warner Bros. in their statement. Until now, Cavill himself has been silent on the matter, but he recently posted what can only be described as a bizarre, experimental video to display his feelings.
Posted to his Instagram, the video shows Cavill staring hard and unblinking into the camera while wearing a Superman t-shirt. After a few moments, a Superman action figure, still in the box, rises incrementally from the bottom of the frame before dropping back down equally as slowly. All while, Strauss' "Blue Danube" plays in the background with barking dogs taking over the percussion section.
Frankly, what this video is supposed to mean is just about anybody's guess, and Cavill's caption, "Today was exciting #​Superman," was less than helpful about decoding the actor's thoughts. Does the rising and falling action figure means he's dropping the role that brought him to mainstream prominence? Does the t-shirt mean he'll always have Superman close to his heart?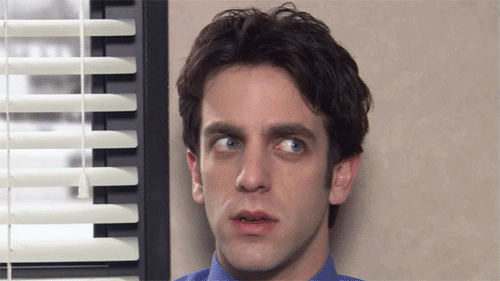 And seriously, what's with that music? Does the fact that he's shooting vertically mean anything? Like up, up, and away? Are the dogs Warner Bros. barking at his heel? What kind of drugs was he on when he posted this? Was someone else lifting the action figure? It doesn't look like his arm is moving it. Seriously! What is going on here, ​Cavill! You staying or leaving?