​The ​frenemy relationship Kim Kardashian and Paris Hilton have is like no other. Many love to point out how one of the most famous people in the world, Kim K, started off as just an assistant to Paris, and there's hilarious photo and video proof from the early 2000s we all love to re-live.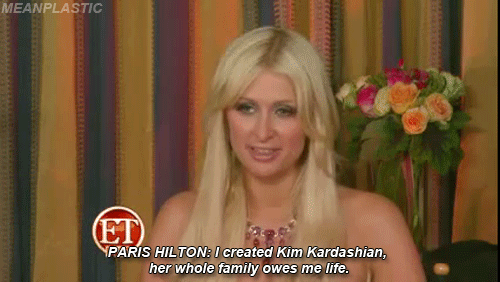 As of late, Kim and Paris are believed to have ​squashed the petty beef they had throughout the years, but with one simple Instagram post, the 37-year-old heiress has refueled the unforgettable feud.
On Sept. 11, Kim announced her new KKW Beauty collection, inspired by her love for cherry blossom trees. For the photoshoot, the 37-year-old reality star posed nude, with only cherry blossom flowers covering her.
Needless to say, Kim killed it.
However, Kim's frenemy seemingly took problem with the new shoot. Taking to Instagram herself the day following, Paris posted photos of a throwback shoot she did last year, in which she posed nude, with only rose petals covering her. Sound familiar?
It's true the ladies both posed similarly- both with flowers, and both with a pink backdrop- but honestly, we wouldn't have noticed if Paris didn't conveniently post this just a day after. If anything, it seems obvious Paris is channeling her inner American Beauty (1999).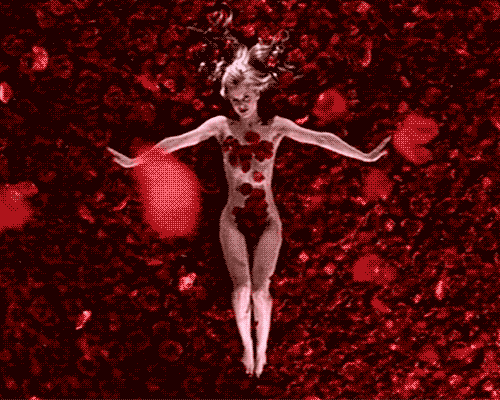 Whatever the inspiration for Paris' shoot was, she definitely thinks Kim copied her, and there's more proof than just her Instagram post.
The Archive of Shade posted a screenshot a Paris fanpage, whose photo showed a side by side of the two ladies. "and once again the OG #ParisHilton getting copied by #KimKardashian," the caption read. And guess who liked it? Paris herself! Well... someone is salty!

Overall, the idea itself is not original at all, so honestly, Kim couldn't have been copying Paris. Yes, both photoshoots are incredibly gorgeous, but Paris was certainly not the first to do it.​​ Time to get over it!