​Much like her Kardashian-Jenner sisters, Kendall Jenner is often subjected to a whole lot of hate, and most of the time for very little reason. Being part of such a famous family like she is, the 22-year-old model is definitely used to criticism from the public. But this time around, she's being slammed by fellow models.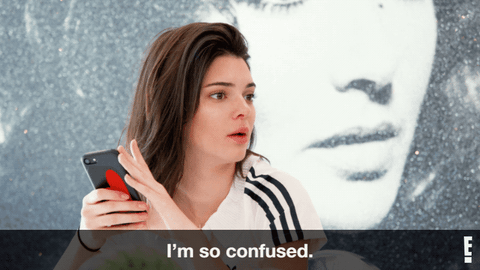 Kendall, who is often very open about her struggle with anxiety, spoke to Love magazine recently, opening up on her need to slow down on modeling. Recalling being on the "verge of a mental breakdown," she said she decided to be "super selective" with the number of jobs she takes on. Reasonable, right?
She also said compared to "those girls who would do like 30 shows a season of whatever the f**k those girls do," she's slowed down to handle her mental health. She also made a point to say "More power to 'em" to the models who are able to do so many. Again, makes sense... right?
Well, many models have not taken her words well, feeling as though she was insulting them for having to take on as many jobs they can to support themselves.
"'Whatever the f— those girls do' is do their very best to make their way up AND try to make some money so that they can provide for themselves and their families," model Daria Strokous shared on her Instagram story. "Oh, and it's 70 shows a season by the way and we are all f—— proud of every single one of the girls that did it."
Irina Djuranovic also shared a screenshot of Jenner's quote, writing, "Never been so indirectly and publicly offended in my whole entire life … to be called a supermodel how easy it comes to you."
Jac Jagaciak caught wind, and commented, "This makes me so angry… So disrespectful to literally 99% of people in the industry – yes they had to work their way up. Please get in touch with the real world!"
And finally, Sports Illustrated Swimsuit star Vita Sidorkina weighed in, writing, "Maybe 'those girls' need to pay their bills that's why they are doing 30 shows? No words…"
Kendall famously dethroned Gisele Bündchen as Forbes highest paid model of 2017, which definitely got fellow models very bitter. This incident just seems like icing on the cake on an already sore subject, but is Kendall at fault? Not at all. Keep doing you, Kenny! Anxiety is no joke.