If you were alive in the early 2000s, there's no way you haven't seen the iconic Tyra Banks film Life-Size. Telling the story of a doll that comes to life, Banks stars alongside a young Lindsay Lohan in what has become a cult classic for '90s and 2000s kids everywhere.
Debuting on Disney Channel in 2000, many who grew up with the film have desperately been wanting a sequel for all these years, and it finally looks like we're getting what we've wished for! In April 2017, it was ​reported Life-Size 2 would be coming to Freeform as another TV movie, with Banks set to reprise her role.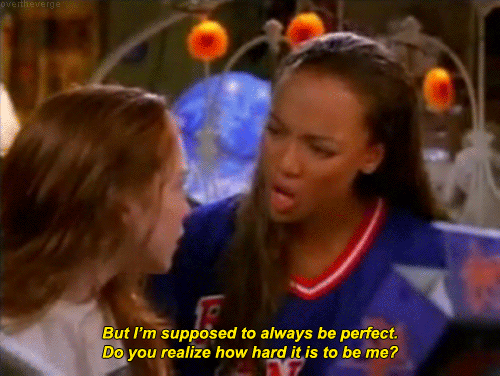 But one question remained on all of our minds: What about Lohan?! The now 32-year-old actress has had her share of controversies and hardships since the original film, but it wouldn't be the same without her. Thankfully, when Banks was asked about her co-star earlier this year, she confirmed she would be joining the sequel.
But it seems that's the last we've heard about Lohan's involvement.
Banks took to Twitter this afternoon to reveal filming for Life-Size 2 has officially begun, and we all have been freaking out since. "It's time y'all! You've waited long enough," the 44-year-old former model wrote.
But alongside her in the photo she shared is not Lohan, but actress Francia Raisa, known for her role in The Secret Life of the American Teenager, and more recently for ​donating a kidney to her best friend, Selena Gomez.
"Could not find one single woman more perfect to co-star with Eve than the magnificently fierce @franciaraisa," Banks continued in the tweet. UMM... We could find a better co-star! Lindsay Lohan!
Appropriately, the replies started flooding in, asking where her real co-star was.
​​We need the OG Casey Stuart!
That's better...
Banks has since replied to one fan tweet about the sequel, but nothing regarding Lohan's involvement and if Raisa is actually replacing her. On the Life-Size 2 ​IMDB page, Lohan is still listed as the star, but we'll just have to wait and see if that changes following Banks' announcement.
Could Life-Size 2 still succeed without Lohan? Maybe, but we'd miss her so much!